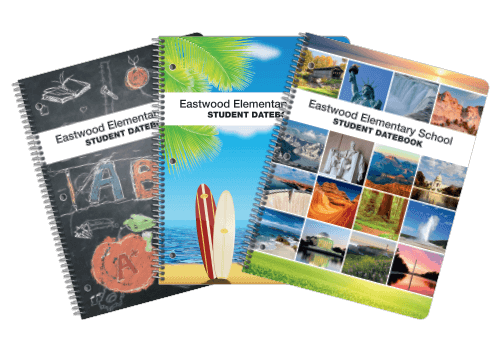 Window Covers
Add a professional look to your datebook!
Show off your title page information when you add a window cover to your datebook. Handbook pages must be ordered for your school name to appear through the window. Size and availability of these professionally designed window covers vary by design.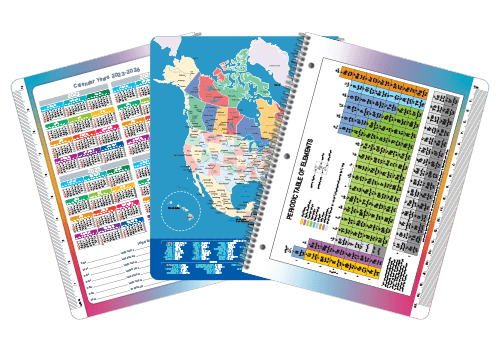 Inside and Back Covers
Customized Cardstock, Spirit, Personalized, and Action covers come with full-color inside and back cover printing.
All inside front covers automatically feature a North America map. (Action inside front covers are blank.) All back covers feature a 4-year calendar. All Mid-Size and Large inside back covers display a unit conversions chart. All Small inside back covers display the periodic table of elements.
Want to change the inside or back cover options? Contact us for an upgrade! Custom inside cover printing available with PolyFusion™, Cardstock, Spirit, and Action covers.