Ways to make the Landscape your own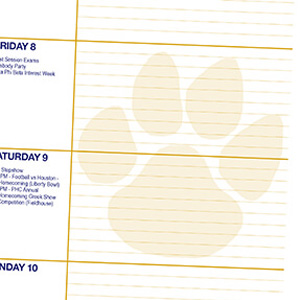 Crest or Mascot
Customize with your school crest or mascot! Design shows up as a watermark style on daily spreads.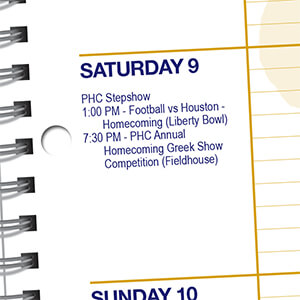 Daily Events
List your school's events on their respective days — including weekend events!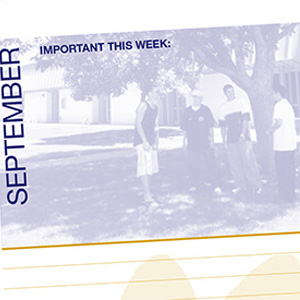 Photos
Make it personal by adding your own images.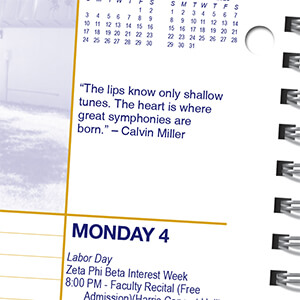 Quote Themes
Choose from 6 quote themes (Anti-Drug, History, Scripture, Character, Sports, or Motivational) or submit your own.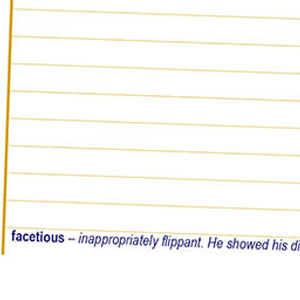 Vocab Words
Feature two vocabulary words along with their definitions on each weekly spread.
Custom Covers 24-25

Custom — Cardstock, PolyFusion™, and Action Covers

Upgrade any datebook with a cover as unique as your school!

Make your datebooks even more unique! Choose from one of our custom cover templates or create your own cover from scratch.