38 years of expertise helped us perfect a worry-free customer experience.
No wonder customers keep coming back year after year.
We've perfected our datebook lines into a variety of styles – all featuring their own benefits and features. When you order from School Datebooks, you have a number of options to choose from for your students. Don't see a style that works for you? Check out our customized options to fit your school.
We've also perfected the process of ordering datebooks – from our stellar sales reps to the best customer service in the industry. We have worked hard to deliver a simple, worry-free experience for our customers, and strive to provide the same great service year after year. Try School Datebooks and see!
"We received the agendas and they look great! This was my first time doing it so I appreciate your patience and assistance. Looking forward to working with you again in the future!"

"Our books arrived today!!! WOW!!!!!!! I'm not used to having this much time to arrange delivery to the teachers when we're so slow to get the book to you! This is AWESOME!"

"Thanks to you and your staff for making sure our agendas were delivered prior to the start of the school year. This took a big burden off my teachers of worrying about when agendas would arrive."
How do I order with School Datebooks?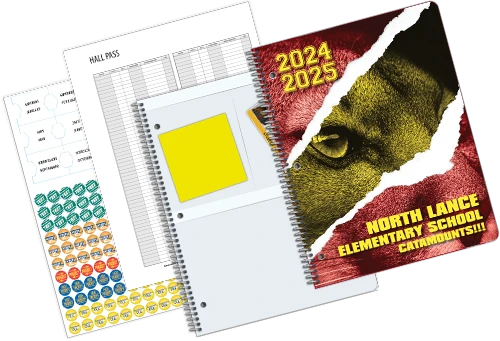 1. Browse Datebook & Cover Designs
Start by selecting your grade level and product line, then choose the layout that best fits the needs of your school. Pick from our Standard , Premier , or Custom lines. Not sure of the best fit? Use our Product Finder to help guide your decision.
2. Explore Customizations, Accessories, & Enhancements
Once you've found your datebook and cover, take a look at our datebook add-ons. Personalize your datebook with enhancements and accessories. Choose from This Week Markers, lesson plan books, hall pass pages, pocket pages, handbooks, and more.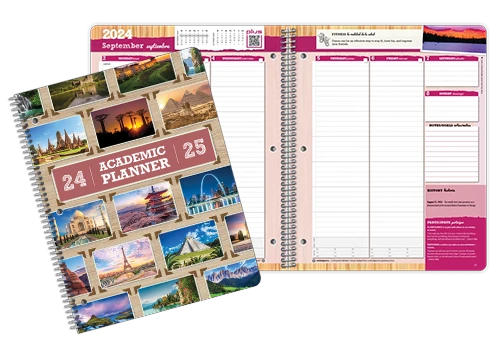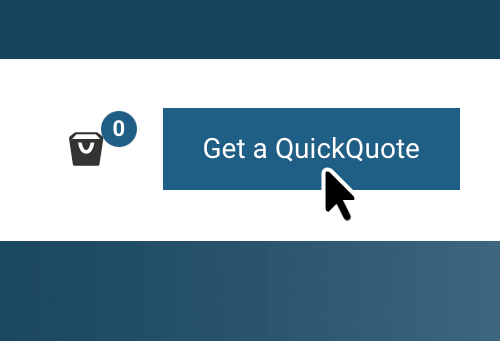 3. Submit an Order or Request a QuickQuote
After choosing your layout and cover, along with any customizations, you're ready to submit your order! Select "Order Now" on your product page to enter the quantity of books you need and your desired delivery date. Not quite ready to purchase your books? Select "Get a QuickQuote" to get a quote on your books before ordering.
Contact us

to learn about early order discounts or price breaks!