Custom Line
24-25 Shadow
SMALL SIZE (5.5" x 8.5")
Perfect for non-college and college
1- or 2-color design
Available unlined
The Shadow features a spacious horizontal layout that uses the entire page for optimal writing space. Make it either lined or unlined, and customize it with your events, quote themes, and mascot.
Ways to make the Shadow your own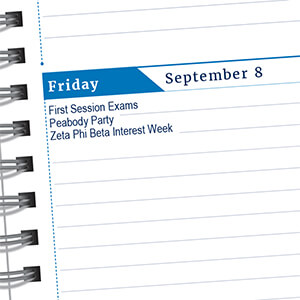 Daily Events
List your school's events on their respective days — including weekend events!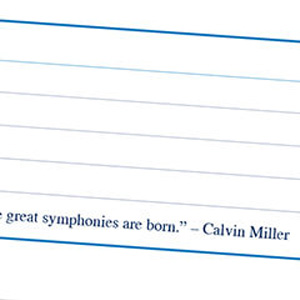 Quote Themes
Choose from 6 quote themes (Anti-Drug, History, Scripture, Character, Sports, or Motivational) or submit your own.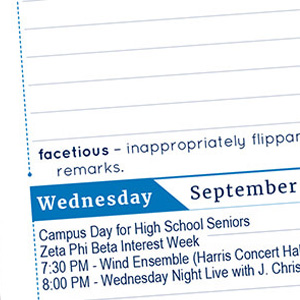 Vocab Words
Feature two vocabulary words along with their definitions on each weekly spread.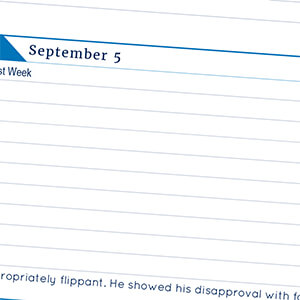 Unlined Available
Give your students extra room to plan the way they want without lines limiting creativity.
Custom Covers 24-25

Custom — Cardstock, PolyFusion™, and Action Covers

Upgrade any datebook with a cover as unique as your school!

Make your datebooks even more unique! Choose from one of our custom cover templates or create your own cover from scratch.