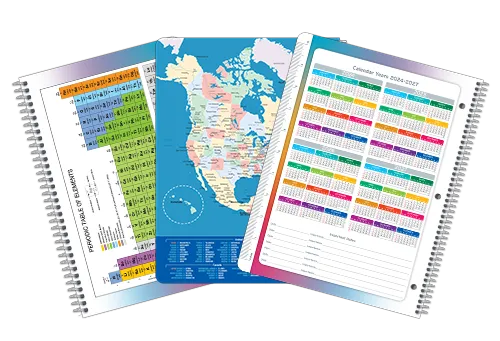 Inside and Back Covers
Custom Cardstock, Spirit, and Personalized covers come with full-color inside and back cover printing. Custom Action features a blank inside front cover but includes full-color back cover printing.
All inside front covers automatically feature a North America map. All back covers feature a 4-year calendar. All Mid-Size and Large inside back covers display a unit conversions chart. All Small inside back covers display the periodic table of elements.
Want to change the inside or back cover options? Contact us for an upgrade! Custom inside cover printing available with PolyFusion™, Custom Cardstock, Custom Action, and Spirit.