Best Apps & Tools for Students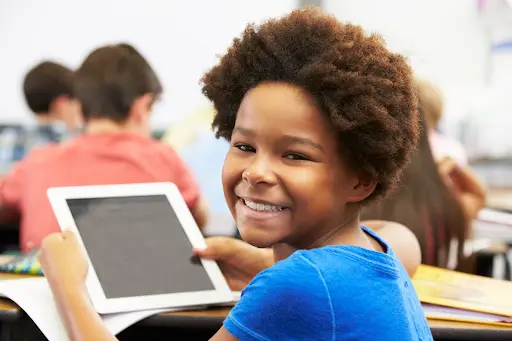 Technology is quite literally at our fingertips and chances are the way you're navigating your educational journey has changed. Teachers may be wary about using technology in their classrooms, but more and more schools are putting iPads and Chromebooks in the hands of students like you. Whether you're seeking help with assignments, organizing your notes, or unleashing your creative side, now there's an app for that, and we've got our suggestions for the best apps to use this school year. 
Studying and Learning
Chegg is a powerful tool that offers a range of resources to support your academic success. From textbook solutions and study guides to expert Q&A sessions, Chegg provides valuable assistance in various subjects. Need help with a difficult math problem? Want to understand complex science concepts? Chegg has your back. You can easily find study guides, create flashcards, or search for premade ones to help your studying go smoother.
Quizlet is another great app for creating flashcards, practice tests, and more! With features like games and quizzes, Quizlet makes studying a lot more fun and engaging. You can even collaborate with your classmates by sharing a set of flashcards or finding sets that have been created by other students. 
QR codes can provide a ton of resources to you at just a click of a button. You might find these codes in your textbooks, handouts, or even your teacher's presentations, so it's important you have a QR code reader available. Luckily most devices come with a reader pre-downloaded, making it easy for you to scan codes in and out of the classroom. The QR codes that you scan at school can give you access to worksheets, readings, educational content or videos, and even quizzes. Make sure to keep an eye out for any QR codes you see on handouts so you can easily scan them again come study time!
Note-taking
Notability (iPad, Mac, and iPhone)
Keeping track of notebooks and notes for each class can get difficult. Notability lets you take notes digitally, creating a seamless organization system for your class materials. Jot down handwritten notes, highlight key points in your notes or on your teacher's slides, and even record audio during class. The app syncs across devices which means your notes are always at your fingertips. Stay organized and reduce clutter while keeping all your notes in one place.
OneNote, part of the Microsoft Office suite, is another fantastic note-taking app that's worth exploring. If you or your school doesn't have Apple products, OneNote is the best option for digital note-taking. It's particularly beneficial for students who prefer a flexible and versatile platform. With OneNote, you can create digital notebooks, sections, and pages, making it easy to organize notes, sketches, and clippings. You can even collaborate with classmates in real time and access your notes across devices!
Design 
While academic success is crucial, nurturing your creative side is equally important. Canva is a user-friendly graphic design app that empowers you to create engaging visuals, presentations, posters, and more. Whether you're designing a project presentation or trying to create a more eye-catching resume, Canva provides a range of templates and tools to help you produce polished and professional-looking designs without a steep learning curve.
Incorporating these apps into your academic routine can help your learning experience and productivity in a ton of ways. From seeking academic help and mastering subjects to staying organized and expressing your creativity, these apps cover a wide spectrum of needs that the modern student faces. 
As you explore these tools, remember that technology is a valuable aid, but your dedication and effort remain the core drivers of your success. So, embrace these apps, stay curious, and make the most of your time in school!